Pottery Barn has some pretty smoking hot lamps. I especially love these:
Problem is the Eva lamp goes for $99 and the Atrium lamp goes for $139. No way was I going to dish out that kind of dough for a lamp.
That is, until I saw a large bottle similar to the above at Ross for $15. Wham-o! The idea struck me, I can make my own PB knockoff lamp!!
COST BREAKDOWN
bottle vase = $15
lamp kit = $10
lamp shade = $3
flange = $2
TOTAL COST = $30
PARTY HARDY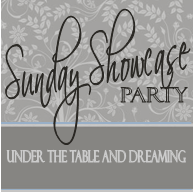 Tips on how to make this lamp can be found after the jump.
Since the lamp adapters that came in the kit were too small to fit the opening in the bottle I had to buy a flange at the hardware store (in the plumbing section) to fit over the bottle. The flange I bought is somewhat adjustable so it accommodates the bottle adapters pretty well.
If you noticed I was able to snake the lamp wire through the hole under the flange and out the top. This was not part of the original plan, but instead was a happy accident as I was working on the lamp. Two great things come out of this: 1) there's no need to drill a hole in the bottle so the wire can come out and 2) I can fill the bottle with
stuff
without a pesky wire getting in the way.
The best part about it is that the lamp socket and flange aren't glued to the bottle, so if I so desire I can lift the lamp part and fill the bottle with whatever I want. Originally I wanted to fill it with wine corks, but I'll be well into my 90's by the time I can fill this huge bottle up with corks.
For those of you interested in getting the crackle-y finish of the Eva lamp, check out this great
tutorial
.