We ride the Metro into Washington DC every once in a while and have become quite familiar with their map, how to work the metro cards, and which way to exit the station. If you've ever ridden the DC Metro you know there's a little bit of sarcasm sprinkled onto that last sentence. Anyways, I was stalking browsing Etsy a while ago and came across this piece:
It was love at first sight and then hate settled in when my eyes glanced at the price. A whopping $130 + shipping. Well, that is just absolutely unacceptable. I could have sprung for the $32 20x20 poster, but damnit I wanted the canvas.
Being so thrifty and cool (don't deny it), I made my very own for a sliver of the actual price! In fact I saved
$114
!
COST BREAKDOWN
24x24 canvas -$14
paint (I already had most of the colors on hand) - $2
Mod Podge - already had on hand
TOTAL COST = $16
FEATURED ON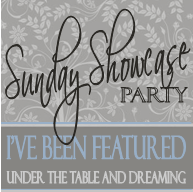 PARTY HARDY
Quick tutorial and more pictures after the jump.
I gathered my supplies:
1 - 24x24 gallery wrapped canvas
Acrylic paint in the colors of your choice (For the DC Metro Map I used
red
,
orange
,
blue
,
yellow
, and
green
)
Brushes of various sizes and textures
Mod Podge
white printer paper
scissors
pencil and eraser
tape
First I found a Washington DC Metro map that had a high enough resolution so it wouldn't be totally pixelated when I printed it out. Next you want to erase any text or unnecessary crap on the image (you don't have to do this, but it makes it so much easier when you're cutting out the tracks and end up accidentally cutting something you shouldn't have because of all the clutter).
Message me if you want that image file and I'll email it to you.
Next you want to make sure that the dimensions of your image will stretch out across your canvas. My canvas is 24x24 so I resized my image down to 28x28 so it would "wrap" around the canvas, like this:
Next you want to print out the image. My image came out to 12 pages. Take your scissors and start cutting out the tracks. Once you've cut them out, start piecing them together using tape.
Now you're ready to adhere your map to the canvas. For this part I used some blue sticky putty, but tape will do just fine. I chose to have my map somewhat centered, mainly because the DC Metro System is a tiny clustered ball of lines with spider legs.
At this point take your pencil and trace around the lines, don't worry about it being perfect. After your traced the whole map, take your eraser and erase all the lines from the canvas. If you used a #2 pencil like I did then the lines won't completely erase, they'll just be a faint gray. Take it from me, I made the mistake of not erasing before painting. Luckily for me I realized my mistake after painting only one line, unfortunately for me it was the yellow line I had painted (and you can't erase once there's a layer of paint over the pencil marks). I erased the rest of the lines and just ended up gooping on globs of yellow paint on the edges to cover the pencil lines.
Start painting your lines! I added some action lines because #1 my "steady hand" resembles that of a 3 year old and #2 it's damn cool!
Next add a thin layer of Mod Podge to seal it up (you don't really have to do this, but I plan on hanging this in the half bathroom so I'd rather be safe than sorry). Tah-Dah!